Four Spindle Gun Drill Machine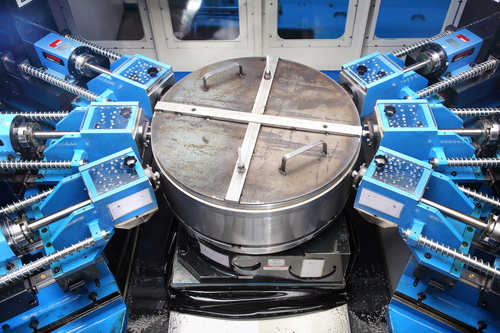 Four Spindle Gun Drill Machine
Product Code : SA-09
Brand Name : SWARAJ AUTOMATION
"Swaraj Automation" are listed amongst the renowned manufacturers of superior quality range of Pallet Die Manufacturing Machine. We have three different types of machines for Pellet Die manufacturing. Gun Drilling, Countering from inside and drilling for making relief on OD.
Specifications for Gun drilling -
Job Sizes 400 - 1200 diameters, 300 mm height
Hole sizes - 2.0 mm to 12 mm diameters X 110mm deep
Spindles - 2/4/6/8 Placed around the job
CNC Rotary Table for Job rotation
No. of Axis 4 to 10 numbers. Max. Eight simultaneous

Coolant Equipment - 120 bar Pressure with Cooling, Filtration system.